Welcome
Nizam Pita & Rice Pudding Halls
Nizam Pide's founder, Nizamettin, started his first commercial life in Rize in 1958 due to economic and social reasons before he started baking and piddling as his paternal career.
During these years, thanks to the profession introduce sightseeing every region of Turkey and has the opportunity to try different flavors. But his dream job was not transportation. His dream was to make pidcery, a paternal profession, in Istanbul, and to taste every one of RICE PUDDING, one of the unique flavors of Turkish culture. In 1970, he established his own food business in Istanbul and turned his commercial life into a different direction. By the end of the 70s, started to work in a pita shop in the Beyoglu Balikpazari,named NİZAM PİDE. So he was able to fulfill his dream of transporting times. Gradually he bring the pita shop dream in life.
Nizam Pide Hall attracted attention with its service and quality in a short time and it became a place where people who came to visit Beyoğlu and Taksim.
The second dream was to make the rice pudding famous. There were places in the Black Sea Region that were named with their milk. He knew these places very well because of his transportation job. "How do I make better rice pudding?" Nizam Usta thought for a long time and started to work early in the day with for achieve his dreams. In a short period of time. In 1990, he opened his branch in the Istiklal Street with his brother and his uncle, thinking that the branch would be from within the family. Serving this sector has delivered it wherever it wants. He is now enjoying his retirement with the pride of taking his place in the catering sector because he is a famous pita and rice pudding maker.
BECAUSE
Under the supervision of Nizamettin KIZILKAYA, the children and grandchildren are making pitas, the father's profession, in recognition of the heavy responsibilities left by him.
Our branches
Taste Stops in Unique Locations
Nizam Pide & Sütlaç service points are located in the center of Istanbul. There are 3 different restaurants in Galatasaray and İstiklal Street in Beyoğlu and in Harbiye in Şişli.
Do you want our tastes comes to you when getting hungry.
By visiting Nizam Pide & Sütlaç's mobile application and online branch, you can bring your desired taste with discounts and gifts to your address.
Ready to Experience?
Absolutely Try Our Foods
Galatasaray Branch
Ramazan Kızılkaya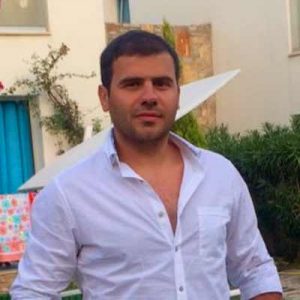 Harbiye Branch
Orhan Kızılkaya
Our Customers' Opinions
What did they say about us?
Famous Pitas
Turkey's first
registered pita maker
Desserts
The Nizam's Famous
Rice Puddings